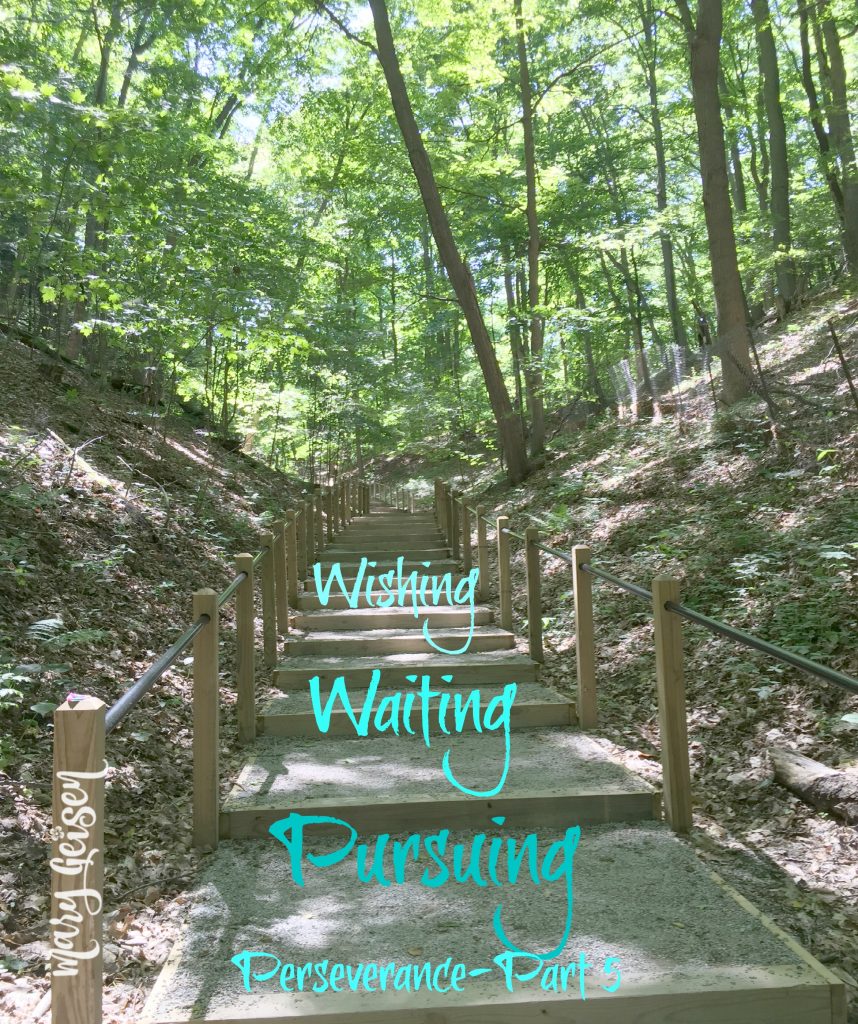 I am so happy to be writing a series on perseverance with my sweet friends, Mary Geisen, Debbie Kitterman, and Patti Krank. We have become fast friends in the last couple of years…traveling together, doing a podcast together, and more. I can tell you these girls know a whole lot about perseverance!
This is the fifth post in the series and it is written by Mary Geisen. You can find the other posts here.
---
Wishing, Waiting, and Pursuing
If there was ever a word that we equated with perseverance, it's probably waiting. And often we are waiting for our purpose to be revealed and fulfilled. Am I right? We get to a certain age or stage in life and wonder what's next? A door closes and we worry about when the next one will be opened. Or a journey ends and we wish for the next one to start right away. Believe me, I've been there!
So has our friend, Mary Geisen. In her post today, Mary tells her story of renewed purpose in a new season of life. And she encourages us to persevere in every step through every season. Because often God's leading goes off in a totally different direction than we imagined. Am I right?
The testimony today is that God is still in control. It doesn't matter which doors close or which journeys come to an end. And it especially doesn't matter if the picture in my head is not part of God's plan at all. When I'm willing to follow Him, what's next is always what's right.
I hope you enjoy Mary's post HERE and thanks for linking up your own post below!
---
Join the Testimony Tuesday community! We are sharing our stories of how much God has done for us.